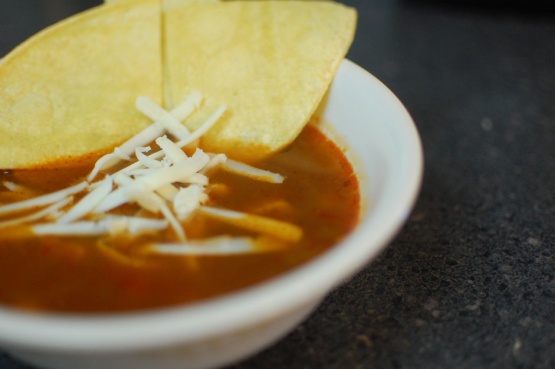 We've had an eventful week-end. I'll cover Saturday and let Greg talk about Sunday. Since Saturday is our "P" day, I usually spend some time in the morning getting the laundry done for the week. Usually the laundry room at our apartment complex is empty and it's a pretty quick process - throw in 2 loads of clothes, go back in 30 minutes and put them in the dryer. This week, when I got there our next door neighbor was just putting her clothes in the dryer. I met her last week as she was leaving her apartment to go to the broadcast of General Conference with a member from the Spanish Ward. The Elders assigned to that ward have been teaching her, but we hadn't met yet. I said "Hi", she said "Hi" and then she went on her way. When I went back a little later to move my clothes to the dryer, hers were still going, I checked back a couple of times and then finally happened to catch her there finishing up. As we both worked on our laundry I asked her how she enjoyed Conference. That started a conversation that allowed her to ask some questions. One thing she wanted to know was why these young missionaries are making the sacrifice of time away from their families and schooling to serve missions. Because her first language is Spanish and mine isn't - I try to keep my answers fairly simple and to the point. She seems to understand better that way. In short I told her that we serve missions because we believe the message we have is true and we want to share it.
Fast forward a few hours. As we were getting ready to sit down to dinner and thinking about maybe going to a movie after, the Spanish Elders called and said they had an appointment to teach our neighbor, the couple from the ward that was supposed to go with them had cancelled at the last minute - would we be available in about 15 minutes to go with them? Of course we said "YES!!"
It was so interesting to listen to a discussion in Spanish. I took a couple of years of Spanish in High School and wouldn't even pretend to say that I can speak it - the best I do is "How much does it cost? and "Where's the bathroom?" (important things to say when traveling in Spanish speaking countries!) But I do recognize words and can generally follow the basics of a conversation. But the Spirit speaks in a voice that is often felt but not heard. The Spirit was there and it was wonderful. Rosario had the Elders ask us some questions because of our "life experience" (a polite way to say "Old"). Our different teaching styles were evident - I give Primary answers and my companion expounds on the gospel. It was fun! And we were able to assist the Elders in answering questions she had. When the lesson was over, she asked if we would all like to stay and have some Pozole that she had made for us. There was no hesitation is our answer, "Yes!" That simple meal gave us a chance to connect on a different level. I left feeling that we were now friends. We talked about food and connected because I spoke her language - tamales, chili, pozole, etc. And Elder Christensen loved her VERY hot, but delicious salsa (some of it even came home with us.)
Teaching the Gospel is what we thought we would be doing on our mission until we got our calls to work in the mission office. It is so exciting to have these opportunities to share our testimonies and the Gospel of Jesus Christ with those around us. We love the missionaries and any opportunities we have to support and help them.